28 Day Mediterranean Diet Plan (Paperback)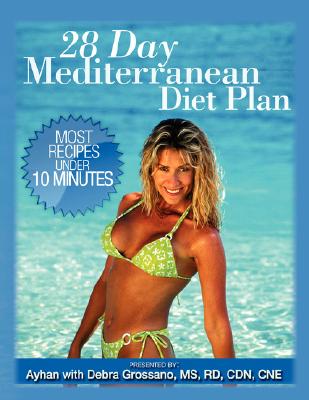 Email orders@tridentbookscafe.com or call for price
Description
---
Ayhan's 28 Day Mediterranean Diet provides easy, delicious recipes to help you lose 10 pounds fast. These authentic recipes have been served in Ayhan's popular New York restaurants for decades and have been portion controlled by professional dietitians.

The book is an introduction to Ayhan's Mediterranean Menu Plan which is available online. The online diet plan is personalized and contains nutritional analysis for each recipe. The diet has been endorsed by doctors and is supported by Ayhan's Mediterranean Salad Dressings which are sold in major supermarkets.

The Mediterranean cuisine has been described as the "healthiest diet in the world", based on many scientific studies that have shown it to increase longevity and reduce heart disease, cancer, Alzheimer's, asthma, gallstones and the risk factors of Metabiloc Syndrome.

Ayhan's delicious recipes are easy to make and most of them take less than 10 minutes to prepare.