The Warlord of Mars (Paperback)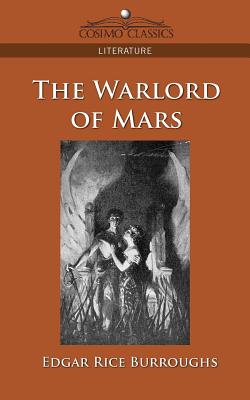 Find us on Bookshop.org to order!
Description
---
Here the trail of Dejah Thoris' abductors led along the mountains' base, across steep and rugged ravines, by the side of appalling precipices, and sometimes out into the valley, where we found fighting aplenty with the members of the various tribes that make up the population of this vale of hopelessness. But through it all we came at last to where the way led up a narrow gorge that grew steeper and more impracticable at every step until before us loomed a mighty fortress buried beneath the side of an overhanging cliff. Edgar Rice Burroughs created one of the most iconic figures in American pop culture, Tarzan of the Apes, and it is impossible to overstate his influence on entire genres of popular literature in the decades after his enormously winning pulp novels stormed the public's imagination. The Warlord of Mars, first published in 1919, is the third book in Burroughs' Mars series-this opening trilogy of a series that grew to 11 books is considered among the greatest science fiction ever written. Here, Earthman John Carter, swept by magical means to the Red Planet, embarks on a rescue mission to the frozen polar wastes to save his beloved Martian princess, Dejah Thoris. American novelist EDGAR RICE BURROUGHS (1875-1950) wrote dozens of adventure, crime, and science fiction novels that are still beloved today, including Tarzan of the Apes (1912), At the Earth's Core (1914), A Princess of Mars (1917), The Land That Time Forgot (1924), and Pirates of Venus (1934). He is reputed to have been reading a comic book when he died.