Web 2.0 How-To for Educators (Paperback)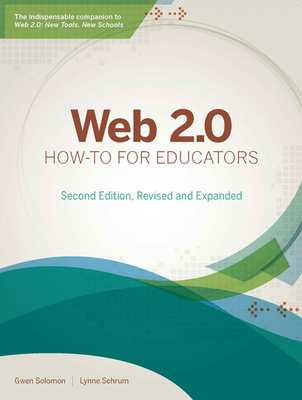 $55.19

Not currently in store. Available to ship from distributor's warehouse.
Description
---
Finding tools and apps for the classroom is easy. Understanding how to use them effectively in a lesson -- that's another story. This revised edition of Web 2.0: How-To for Educators not only introduces an expanded list of Web 2.0 tools, but it expertly leads you through classroom and professional applications that help improve student and teacher learning. From Google tools and virtual environments to apps such as SoundCloud, explore the very best Web 2.0 has to offer for educators. Each tool is examined through these critical questions: What is it? Why is it useful? When should you use it? Who is using it? How can it be used effectively? Where can you find additional resources? Web 2.0: How-To for Educators offers a comprehensive list of digital learning tools proven to make a difference. With practical examples from educators around the world, you'll discover a wealth of ideas for integrating Web 2.0 technology into your classroom or school.
About the Author
---
Gwen Solomon has been the director of the websites Tech&Learning.com, Digital Learning Environments, 21st Century Connections, and The Well Connected Educator. She has published several books and ebooks on the subject of technology and education. Prior to this work, Gwen was senior analyst in the U.S. Department of Education's Office of Educational Technology. Gwen also served New York City Public Schools as coordinator of instructional technology planning and as founding director of New York City's School of the Future.Lynne Schrum, Ph.D., is a Professor in the Abraham S. Fischler College of Education at Nova Southeastern University. Previously she served as Dean of the College of Education and Human Services, West Virginia University. Her research and teaching focus on appropriate uses of information technology, preparing school leaders and teachers for the 21st century, and effective and successful online teaching and learning. She has written and edited 16 books and numerous articles; and she has been the editor of the Journal of Research on Technology in Education (JRTE) (2002-2012; 2016-2018). Schrum is also a past-president of the International Society for Technology in Education (ISTE).