The Hero with a Thousand Faces (Compact Disc)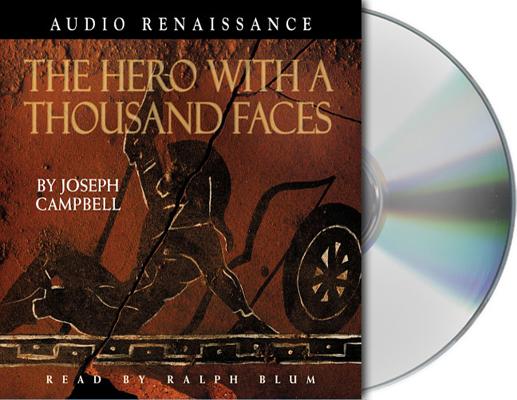 Email orders@tridentbookscafe.com or call for price
Special Order - Subject to Availability
Description
---
Joseph Cambell transformed forever the way we view mythology, as he wove traditional wisdom together with the modern struggle for identity and spiritual depth. This adaptation of his all-time bestseller gives new life to his brilliant poetic vision.

The Adventure of the Hero, part one, describes the universal image of the hero and shows that folklore and myth can serve as potent spiritual and psychological metaphors for modern man. This part of the program follows the mythological path from immaturity to freedom -- the heroic inner struggle that leads from birth to spiritual rebirth -- to help us understand ourselves and the essence of what it means to be human beings.

The Cosmogonic Cycle, part two, explores the global legends of the origins and creation of the universe and studies the hero in his various guises, including those of warrior, love, world redeemer and saint. The saga leads us to the culmination of the cycle, the dissolution of the universe and the passing of the hero to other realms -- a metaphor for the dissolution and resurrection of ourselves, and the hero that lives within us all.

This program is read by renowned author and cultural anthropologist Ralph Blum, who brings a special sensitivity and power to Joseph Campbell's magical portrayal of our struggle to comprehend the timeless mysteries of our physical and spiritual worlds.
About the Author
---
Joseph Campbell (1904-1987) was a writer, an anthropologist, lecturer and teacher. His lifelong fascination with myth began at the age of six when he was enchanted by a performance of Buffalo Bill Cody's Wild West Show. A teacher at Sarah Lawrence College for 38 years, he authored, co-authored and edited dozens of books on mythology in art and religion.

Ralph Blum has narrated a host of titles for Macmillan Audio, including "Hero with a Thousand Faces," "He," "She," "Zen Practice," and "The Book." In describing Ralph's reading of "Zen in the Art of Archery," also published by Macmillan Audio, "AudioFile" magazine declared, "Selecting reader Ralph Blum was a great way to resurrect the ideas in this rich and satisfying book. His academic tone inspires respect and makes the ideas even more intriguing."