The Apple Doesn't Fall Far (Paperback)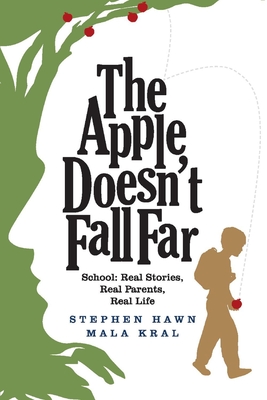 $11.63
Email or call for price.
Description
---
Funny, outlandish, and sometimes poignant true short stories from those who teach middle school. If you survived middle school, are in middle school, or will someday attend middle school, heck, if you know anyone who ever went to or even drove past a middle school, these uncensored, spot on stories are written for and about you. With topics ranging from adolescent vulgarity, to helicopter parenting, fakes and forgeries, and locker room antics, the shared suffering and humor of adolescent angst that binds us all together makes this a laugh out loud and maybe cry out loud must read book.
About the Author
---
Mala Kral is a middle school educator with over 25 years of experience. Mala has a Masters degree in Teaching and a Masters degree in Theology both of which serve her well and daily in the trenches of middle school teaching. Mala is steeped in the live action study of adolescence and middle school culture. She sees her role as that of a seed planter, knowing adolescents eventually develop into civilized human beings. She counts herself blessed to have an amazing life – embracing the truth that not all who wander are lost.