Little Black Sambo (Paperback)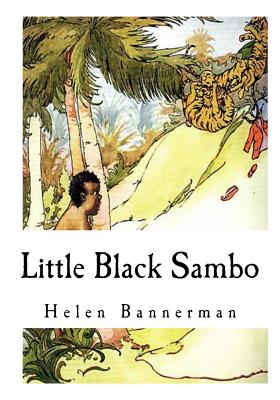 $11.28
Email or call for price.
Description
---
Little Black Sambo By Helen Bannerman Illustrated By Florence White Williams The Story of Little Black Sambo is a children's book written and illustrated by Scottish author Helen Bannerman, and first published by Grant Richards in October 1899 as one in a series of small-format books called The Dumpy Books for Children. The book's original illustrations were done by the author and simple in style, typical of most children's books, and depicted Sambo as a Southern Indian or Tamil child. The book has thematic similarities to Rudyard Kipling's The Jungle Book, published in 1894, which had far more sophisticated illustrations. However, Little Black Sambo's success led to many counterfeit, inexpensive, widely available versions that incorporated popular stereotypes of "black" peoples. For example, in 1908 John R. Neill, best known for his illustration of the Oz books by L. Frank Baum, illustrated an edition of Bannerman's story. In 1932 Langston Hughes criticised Little Black Sambo as a typical "pickaninny" storybook which was hurtful to black children, and gradually the book disappeared from lists of recommended stories for children.