DIY Cookbook to Make Cooking Easy: 25 DIY Recipes to Reduce Your Dependence on Store-bought Ingredients - DIY Cooking Techniques (Paperback)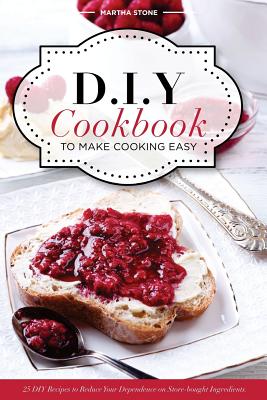 $16.37
Not currently in store. Available to ship from distributor's warehouse.
(This book cannot be returned.)
Description
---
If you want to break the consumption of processed food items, you should consider this DIY Cookbook. This book has lots of DIY recipes that will help you to improve your health and save a good amount of money. You can prepare crackers, sauces, spices, icing and other budget-friendly recipes. With the help of DIY Cooking, you can design your own pantry. It is a great way to get rid of store-bought food. These recipes are healthy for you because these are free from preservatives and extra sugar. You can adjust your taste and decrease the amount of sugar or spices for your family. Read its recipes and follow them to save money. This book offers: * Bread, Cereal, Cracker and Cookies
* Recipes for Jams, Jellies and Spreads
* Pantry Staple Recipes
* Spices, Seasonings and Salad Dressings
* Desserts and Sweets In this book, you will get 25 DIY Recipes and these recipes are friendly for everyone. You can save a good amount of money and enjoy the benefits of DIY pantry.