Canada: A Poetic Landscape (Hardcover)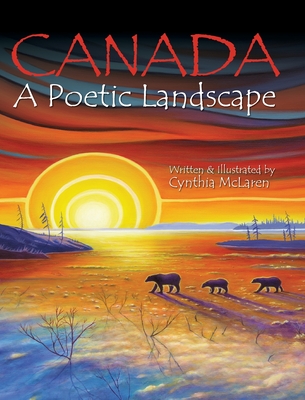 Description
---
Canada: A Poetic Landscape is a well-considered, joy-filled journey into the vast splendour of the Canadian landscape, its history and heritage, crafted through the lens of an artist turned poet.

Experience every province and territory, the book imparts lesser-known information about Canada through colourful, detailed, and whimsical paintings alongside culturally themed stories expressed in verse. From totem poles and inukshuks to the fur trade and the gold rush, from cottage country and maple syrup to high tides and sculptured rocks, from a long history of war to the land cradled on the waves, this book is rich with the uniqueness of each province and territory.

Canada: A Poetic Landscape offers an alternative or addition to the map-colouring and memorization of provinces taught in most schools, and provides a more comprehensive understanding of geography and history. Written primarily for children aged ten years and older, this book will inspire readers, young and old, to want to learn more about and experience more of Canada....