Cynthia Hart's Victoriana Wall Calendar 2020 (Calendar)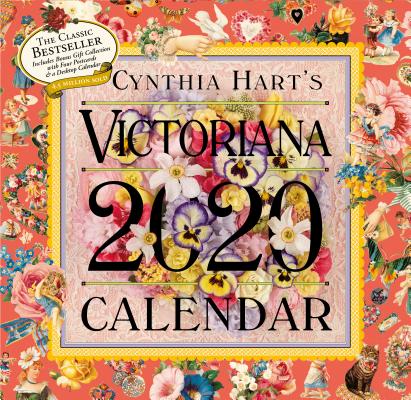 Description
---
The classic calendar enchants with luxuriance and sweet nostalgia.

Packaged in a lovely outer envelope with a bonus gift collection including four die-cut postcards and a freestanding full-year desktop calendar, Cynthia Hart's Victoriana Calendar for 2020 evokes thoughts of happy times, family, holiday traditions, and a deep sense of comfort. Bringing together antique paper ephemera, lavish ribbons, flawless lace and brocade, vintage jewelry, and fresh flowers 
at their peak, Hart's intricate collages radiate with a tasteful richness of design and heartfelt sentiment. For February, there are lush roses, cherubs, and hearts; in July, a fanciful trip on the Nile; and for December, Santa making and delivering toys. A classic bestseller and fan favorite, Cynthia Hart's Victoriana Calendar has sold 4.5 million copies.
 
About the Author
---
Cynthia Hart is a renowned designer and artist. She is the best-selling author of 
Cynthia Hart's Victoriana Calendar
and
 Cynthia Hart's Scrapbook Workshop
, and is co-author of
 The Oral History Workshop, The Love of Lace, A Victorian Scrapbook, Parlor Cats
, and other books. Her designs featuring collages of antique Victorian ephemera, textiles, and fresh flowers have been licensed to fragrance, gift, stationery, and home furnishing companies. Her website is
cynthiahartdesigner.com
.