Copycat Recipes: Mexican Cuisine 100+ Delicious, Quick and Easy Recipes, Including Cooking Techniques for Beginners, From Appetizers to (Hardcover)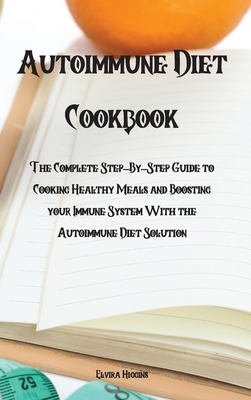 $30.99
Backordered - Email orders@tridentbookscafe.com for availability
Description
---
Bring the flavors of Mexico to your kitchen
Whether you are an inexperienced cook looking to build your skills or a dedicated home chef looking to expand your repertoire, the recipes will be easy for you to follow and enjoy. Mexican food sometimes has a reputation for being spicy and greasy, and while that can be true, it doesn't have to be. There are recipes all across the spice spectrum here. Instructions are included on how to control the level of spice in each dish. The dishes you will find here focus more on a balance of spices that add a rich flavor rather than just spicy heat that overpowers the palate. While there are some fried dishes, there are also plenty of healthier recipes.
Mexico has a rich culinary history, and this book explores that, with traditional Mexican favorites such as Enchiladas, Fajitas, and Churros. Street food is extremely beloved in Mexico, and it is integrated here, with Taquitos and Elote de la Calle (Mexican Street Corn). You will also find modern twists on old classics, such as Angel Hair Pasta Tacos and Fresh Corn Chowder with Roasted Peppers and Shrimp. Included are recipes for holiday dishes, such as Mexican Ponche and Mexican Bunuelos, so consider integrating one into your next holiday celebration.
There is also a selection of egg dishes, meatless entr es, side dishes, slow cooker recipes, desserts, and much more. You will find plenty of soup and appetizer recipes, and a section on sauces so that you can add a Mexican flair to any meal. Each method has been tested and perfected, so you should find them to produce the best quality dishes. Some are easier, and some require a bit more preparation, but with nearly 100 recipes, you should be able to find one for any occasion. Try starting with homemade Guacamole and baked or fried tortilla chips, then move on to soup or an egg dish. As you gain confidence in your skills, you can tackle an entr e such as Chile Rellenos Casserole.
This book includes:
A guide to getting started, including information for those who are new to cooking or simply new to Mexican cuisine. There is a description of popular chile varieties, measurement conversions, and some general tips and tricks.
A wide variety of recipes, so there is something for every occasion and preference.
Each recipe has an easy-to-read breakdown of the ingredients and quantities you will need.
Instructions are step-by-step, with each technique broken down into manageable pieces.
Explanations of some popular cooking terms, so you can increase your culinary vocabulary.
Some recipes include make-ahead tips, so you can get some prep work out of the way in advance, which is especially helpful for big dinners or events.
A focus on fresh ingredients for the highest quality dishes.
BUY THIS BOOK RIGHT NOW