Podcasting: The Audio Media Revolution (Paperback)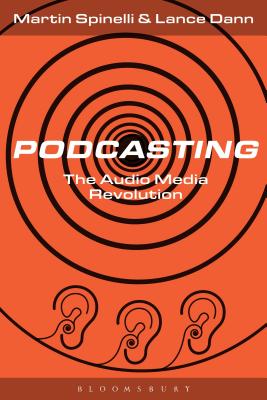 $47.92
Email or call for price.
Description
---
Born out of interviews with the producers of some of the most popular and culturally significant podcasts to date (Welcome to Night Vale, Radiolab, Serial, The Black Tapes, We're Alive, The Heart, The Truth, Lore, Love + Radio, My Dad Wrote a Porno, and others) as well as interviews with executives at some of the most important podcasting institutions and entities (the BBC, Radiotopia, Gimlet Media, Audible.com, Edison Research, Libsyn and others), Podcasting documents a moment of revolutionary change in audio media.
The fall of 2014 saw a new iOS from Apple with the first built-in "Podcasts" app, the runaway success of
Serial
, and podcasting moving out of its geeky ghetto into the cultural mainstream. The creative and cultural dynamism of this moment, which reverberates to this day, is the focus of
Podcasting
. Using case studies, close analytical listening, quantitative and qualitative analysis, production analysis, as well as audience research, it suggests what podcasting has to contribute to a host of larger media-and-society debates in such fields as: fandom, social media and audience construction; new media and journalistic ethics; intimacy, empathy and media relationships; cultural commitments to narrative and storytelling; the future of new media drama; youth media and the charge of narcissism; and more. Beyond describing what is unique about podcasting among other audio media, this book offers an entry into the new and evolving field of podcasting studies.
About the Author
---
Martin Spinelli is a Senior Lecturer in the School of Media, Film and Music at the University of Sussex, UK. His articles on media editing, history, aesthetics, law and culture have been widely published and his radio work has been heard on the BBC, NPR and the ABC. He was also the founder of the academic radio program at CUNY, Brooklyn College, USA, where he produced an AIDS-educational soap opera with his students broadcast on Radio Africa International. Lance Dann is a Senior Lecturer in Audio and Digital Media at the University of Brighton, UK. He has worked as a producer, presenter and writer in radio, podcasting, theatre and digital media. He has written and produced audio dramas for the BBC, produced documentary and podcast series, and worked for several years at the acclaimed theatre company The Wooster Group. In 2017 he created the multi-award winning podcast drama Blood Culture.