Picking Up the Slack: Law, Institutions, and Canadian Climate Policy (Utp Insights) (Paperback)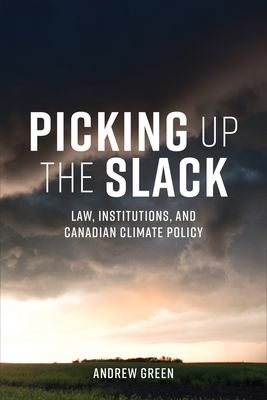 Find us on Bookshop.org to order!
Description
---
Canada has over-promised and under-delivered on climate change, setting weak goals and allowing carveouts, exceptions, and exemptions to undermine its climate policies. Why, in an era when climate change is front of mind for so many people, have we failed to make progress? The question has been the source of heated debate across the political spectrum. In Picking Up the Slack, Andrew Green draws together different perspectives on the challenge facing Canada to offer an accessible account of the ideas and institutions that have impeded climate change action.
Picking Up the Slack embraces the complexity of the problem, showing that its sources lie deep in Canada's institutional arrangements - pointing to the role played by federal-provincial power sharing arrangements, the heavy reliance on discretion in Canadian law, the role of the courts, and the impact of social norms. Working from a broad perspective that incorporates the insights of economics, law, political science, and philosophy, Green unpacks the features of Canadian policy making that determine the successes and failures of climate policies. His message is ultimately optimistic: Picking Up the Slack sheds light on how we can bring about meaningful movement towards a fair and positive future.