The Science of the Obvious: Education's Repetitive Search for What's Already Known (Hardcover)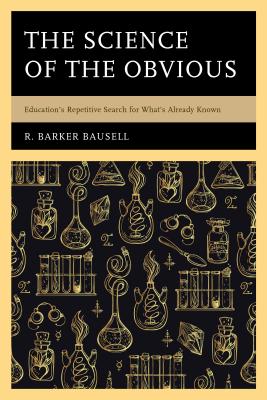 Not currently in store. Available to ship from distributor's warehouse.
Description
---
This book poses and ultimately answers the question of whether the public schools would have been affected if no educational research had been conducted during this century. To answer this question, 12 genres of educational research are evaluated. The genres are accompanied by non-technical, annotated synopses examples of each. A case is made that the science of education as a whole is repetitive, non-cumulative, and is characterized by a circular rather than a linear trajectory.
About the Author
---
Dr. R. Barker Bausell was the first educational researcher to demonstrate the learning superiority of both tutoring and small group instruction when the curriculum, teacher differences, instructional time, and student differences were rigorously controlled. He served as a biostatistician, research methodologist, and the Director of Research in two departments within the University of Maryland over a 35+ year career and was the founding editor/editor-in-chief of the peer reviewed, Evaluation and the Health Profession for 33 of those years. He has authored 12 other books including: Conducting Meaningful Experiments: 40 Steps to Becoming a Scientist, Too Simple to Fail: A Case for Educational Change, and Snake Oil Science: The Truth about Complementary and Alternative Medicine.