Novum Organum II: Going beyond the Scientific Research Model (Hardcover)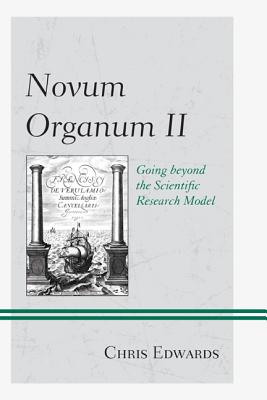 Not currently in store. Available to ship from distributor's warehouse.
Description
---
In 1620, the British politician and philosopher Francis Bacon published Novum Organum (New Method) and formalized the previously scattershot methods of scientific experimentation into a method able to be replicated. In due time, the Western world would build an intellectual empire on the basis of Bacon's concepts of scientific research. The West's university and its scientific and medical systems all stem from Bacon's philosophy. But after nearly four hundred years; it is time for something new again. In mathematics, theoretical physics, and philosophy, a quiet revolution has begun. Thinkers who can study across disciplines and form analogies, who take seriously the History and Philosophy of Science and its problems of metaphysics and epistemology, have been making impressive breakthroughs. These methods have been, up until now, as random as the process of experimentation was in Bacon's day. This timely book has come to formalize these methods, build upon Bacon's scientific research model, and to ultimately go beyond it.
About the Author
---
Dr. Chris Edwards is the author of three books of philosophy, one of which has been translated into Polish, and he is a frequent contributor on the topics of philosophy, law, logic, theoretical physics, and education to the science and philosophy journals Skeptic and Free Inquiry. His original connect-the-dots teaching methodology has been published by the National Council for Social Studies. He is the author, most recently, of Teaching Genius: Redefining Education with Lessons from Science and Philosophy.