Scottish Education (Paperback)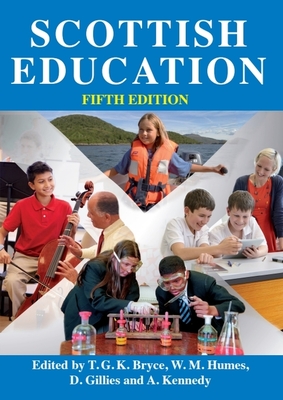 Description
---
This detailed, informed and critical account of contemporary education in Scotland examines each of the main sectors in depth: early years, primary, secondary, further and higher education. It scrutinises the historical, cultural, political, and socio-economic dimensions within which schools, colleges and universities operate.
Featuring 67 new authors and updated and expanded throughout, this fifth edition is so substantially updated from the previous edition as to practically constitute a new book. The contributors have drawn on up-to-date research and professional analysis to give fresh insights into recent educational developments - in particular during the period from the Independence referendum in 2014, through the complexities of the post-Brexit years. These have been years when education has faced difficult challenges and the writers analyse the many factors affecting teachers' efforts to operate during uncertain times.
This latest edition contains forthright and informed commentary on every aspect of education and is essential reading for anyone concerned to know how education currently 'works' in Scotland.
About the Author
---
Tom Bryce is Emeritus Professor of Education at the University of Strathclyde. A former Vice-Dean for Research, his interests are principally concerned with Scottish teacher education and with science education, much of his research being published in the international literature. Walter Humes is Honorary Professor of Education at the University of Stirling. Prior to retirement in 2010, he held professorships at the universities of Aberdeen, Strathclyde and West of Scotland. Donald Gillies is Dean of the School of Education at the University of the West of Scotland. Prior to that he was Professor of Education Policy at York St John University. He is the compiler of A Brief Critical Dictionary of Education, a free online resource available at www.dictionaryofeducation.co.uk. Aileen Kennedy is Senior Lecturer in Education and Programme Director for the MSc in Transformative Learning and Teaching at the University of Edinburgh.