The Commando Pocket Manual: 1940-1945 (Hardcover)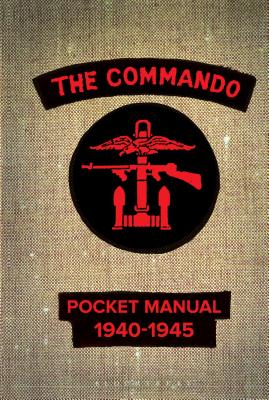 $18.00
Not currently in store. Available to ship from distributor's warehouse.
Description
---
The Commandos were created by Winston Churchill in 1940 as a 'butcher and bolt' raiding unit to destroy vital targets in German occupied Europe. Recruits for this 'special service' were all volunteers, drawn from the British Army, and later from the Royal Marines and other Allied armies. Commando training was extremely demanding – men had to be physically fit and show initiative, mental toughness and adaptability. The training courses were designed to cultivate these qualities and to simulate real battle experiences, which included the use of live ammunition. Commandos learned a diverse range of skills at dedicated training centres in the remote Scottish Highlands.

This pocket-book draws on authentic training manuals, lecture notes, course literature and other material from the commando schools to give a real insight into this highly specialised fighting unit – demonstrating how commandos were taught to live, fight and move on offensive operations, initially as raiding parties, and later as skilled assault infantry. Sections of the book cover survival and fieldcraft skills; night operations; assaulting obstacles; use of equipment – such as the COPPS canoe for beach reconnaissance and sabotage; and weapons training, including the Thompson submachine gun, the Bren gun, and the famous emblem of the commandos – the Fairbairn-Sykes fighting knife.
About the Author
---
Chris Westhorp is an experienced freelance editor, writer and researcher. Formerly of Arms and Armour Press and Duncan Baird Publishing, he is a specialist interest in military history and aviation. Chris is the author of The Commando Pocket Manual 1950-1945(Conway, 2012) amongst numerous other titles.