Victory: World War II in Real Time (Hardcover)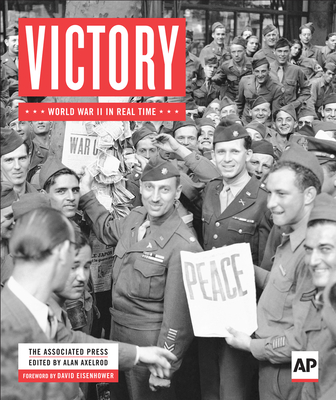 $35.00

Not currently in store. Available to ship from distributor's warehouse.
Description
---
A commemoration of the 75th anniversary of the WWII victory, Victory covers the war through "breaking news" stories and photographs from the Associated Press--the main US chronicler of the conflict. Victory commemorates the 75th anniversary of the end of WWII: May 8, 1945, VE Day; August 14, VJ Day; and September 2, the formal signing of the instrument of surrender. This stunning book covers the war through contemporary Associated Press coverage of 40-45 key events, plus human-interest accounts. The stories and photographs are presented chronologically so that readers of today can experience the scope of the war in the same way people of that era learned of the events. From Germany's invasion of Poland on September 1, 1939, to Japan's ceremonial signing of surrender aboard the USS Missouri in Tokyo Bay on September 2, 1945, each event is vividly brought to life through images and text from the original articles; historian Alan Axelrod provides insightful introductory text for each chapter.

About the Author
---
Alan Axelrod has written more than 100 books, including the CEO and Real History series, Disruptors, and The Gilded Age (all Sterling). He was coauthor of the New York Times bestseller What Every American Should Know About American History (with Charles Phillips) as well as the Businessweek bestsellers Patton on Leadership and Elizabeth I, CEO. He has appeared on numerous TV and radio programs and in magazine and newspaper articles. The Associated Press is an independent, not-for-profit news cooperative headquartered in New York City. The AP teams in over 100 countries tell the world's stories, from breaking news to investigative reporting. The AP provides content and services to help engage audiences worldwide, working with companies of all types, from broadcasters to brands.