Hot Wheels Field Guide: Values and Identification (Warman's Field Guides Hot Wheels: Values & Identification) (Paperback)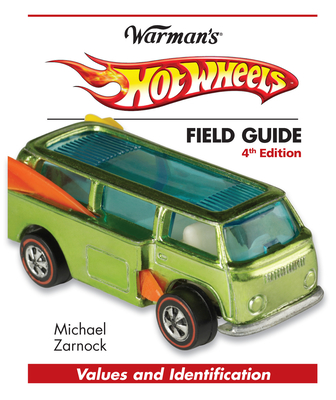 $14.99
Email or call for price.
Description
---
The take-it-with-you collecting resource Warman's Hot Wheels Field Guide, 4th Edition is the Hot Wheels collector's favorite portable guide to these dynamic die-cast marvels. Containing hundreds of color images, vetted values and expert insight, the Field Guide provides decades of information perfect for any Hot Wheels fan. Features: - Introduction to Hot Wheels cars
- Top 10 Greatest Hot Wheels Cars of All Time
- 705+ color images, listings and prices
- Redlines (1968-1977)
- Blackwalls (1977-1989)
- Number packs (1989-1999)
- Exclusive Wheel Guide.
About the Author
---
Michael Zarnock has been collecting Hot Wheels cars since their inception in 1968. His private collection features more than 8,100 different Hot Wheels cars. He is a two-time Guinness World Record holder for the most different Hot Wheels cars and is considered one of the leading experts regarding Hot Wheels cars in the world. He has twice been featured in Ripley's Believe It or Not. Inducted in the Die-Cast Hall of Fame in 2009, Zarnock has written eight books on Hot Wheels cars. www.MikeZarnock.com