Dark Matter (Large Print / Paperback)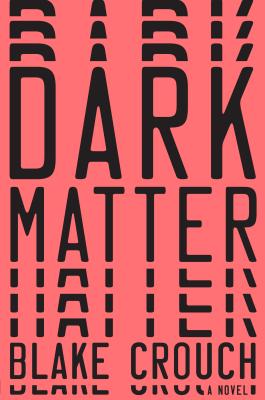 $16.00

Not currently in store. Available to ship from distributor's warehouse.
Staff Reviews
---
Imagine that every time you make a decision, infinite versions of yourself make slightly different decisions. Now imagine that one of those versions kidnaps you from your reality and switches places with you. Caught you attention yet?This book has a bit of everything—thrills, adventure, a sweet love story, and parallel universes. What else could you ask for? Also, the scientific jargon is relatively easy to follow, meaning it's perfect for sci-fi lovers and non-sci-fi lovers alike. If you're looking for a fun, exciting, fast-paced book, then you've come to the right place!
— Hannah Z.
With its snappy dialogue and fast-paced action scenes, Dark Matter is the epitome of sci-fi meets thriller. The novel takes place in a universe where, for every decision we make, a new version of ourselves is created. Imagine protagonist Jason Dessen's surprise when it not only turns out these alternate versions exist, but that one of them kidnaps him at gunpoint one night, desperate to take his life for his own. Jason must then journey through dimensions to get back his life, encountering alternate versions of himself and his family in the process. The result is a action-heavy story with lots of heart and difficult moral questions, one that still manages to be a light, engaging read throughout.
— Emily M., bookseller
August 2016 Indie Next List
---
"Dark Matter is equal parts science fiction, thriller, and theoretical self-examination, complete with an overarching love story. Crouch does a fantastic job of keeping readers grounded while traveling through multiple dimensions, and he offers introspection on how each of the life choices a person makes recreates that person in a new and profound way. I tore through this, waiting for --and finding -- a spectacular conclusion. A must-read!"
— Ed White (E), Hudson Booksellers, Newark, NJ