When Freedom Called: At the Front and Home Front in the Gulf War (Paperback)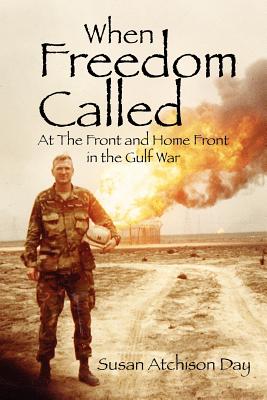 $33.68
Not currently in store. Available to ship from distributor's warehouse.
(This book cannot be returned.)
Description
---

Courage, Duty, and Commitment
In 1991, 543,000 American servicemen and servicewomen deployed in Operations Desert Shield and Storm, to fight for the liberation of Kuwait. Each one left behind a circle of family and friends, who also found themselves needing courage and endurance while praying for their loved ones to return.
When Freedom Called recounts the story of the war as it unfolds, both on the front and home front. Follow the challenges met by an Army officer and his family, as their lives are caught up with unfolding world events when nations join together to rid the world of the immoral despot Saddam Hussein.
Praise for When Freedom Called
"When Freedom Called is more than a thoroughly documented, thought-provoking read. It is an experience appealing to mind and heart as we enter into this young military family's daily life in the absence of their father....Unlike the random snippets of news reports most of us received, this book offers a connectivity to daily war events....It is a treasure trove of thoughtful insights into the realities of daily life for military families, both those at home and the ones in the war." - LCDR Marion E. Alcorn, Retired, and Jacqulin M. Alcorn, 20 Years Navy Wife
"I had never fully understood what my wife was going through back at Fort Bragg until I read the book by Susan Day....With great skill she has written what will help others facing and going through deployment. Place this book at the top of your reading list." - Chaplain Stephen Atwood, Battalion Chaplain assigned to the 1/325 AIR, 82nd Airborne Division in Desert Storm
"This awe-inspiring story of personal sacrifice strikes a chord with all servicemen and servicewomen and their families who were deployed and who lived through this difficult period of our nation's history. Susan Day boldly confronts the raw issues that all who serve in the military know too well." - CH (LTC) Skip Stanley; provided support for families of deployed soldiers at Fort Riley, during Operation Iraqi Freedom.