Goodnight Punpun, Vol. 1 (Paperback)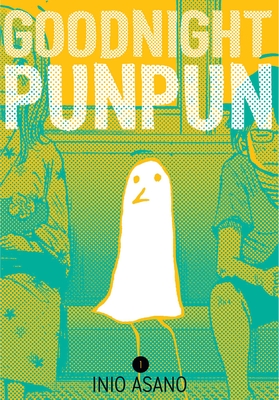 Other Books in Series
This is book number 1 in the Goodnight Punpun series.
Staff Reviews
---
Do not let the cartoon bird on the cover fool you; this Japanese graphic novel (or manga) is no Sunday comic. Know that the juxtaposed art style between the crudely drawn bird and the conveyed conversely realistic but absurd world around him, along with the dialogue and actions of the story's characters, are deliberate and necessary for the message that Asano wants you to understand: young or old, people grow and recede, and life can be whimsical yet cruel. Totally an existential treat, and if you love making analyses and interpretations, "Goodnight Punpun" will surely satisfy you. Also, it may make you sob a little.
— Abby V.
Description
---
A dark coming-of-age tale where slice-of-life slices back.

This is Punpun Onodera's coming-of-age story. His parents' marriage is falling apart. His dad goes to jail, and his mom goes to the hospital. He has to live with his loser uncle. He has a crush on a girl who lives in a weird cult. Punpun tries talking with God about his problems, but God is a jerk. Punpun keeps hoping things will get better, but they really, really don't.

Meet Punpun Punyama. He's an average kid in an average town.

He wants to win a Nobel Prize and save the world.

He wants the girl he has a crush on to like him back.

He wants to find some porn.

That's what he wants, but what does he get…?
About the Author
---
Inio Asano, a bona fide earthling, was born in Ibaraki, Japan, in 1980. In 2001, his short story "Uchu kara Konnichiwa" (Hello from Outer Space) won the first Sunday GX Rookie Prize. Later, GX published his series Subarashii Sekai, available in English from VIZ Media as What a Wonderful World! His other works include Hikari no Machi (City of Light), Nijigahara Holograph and Umibe no Onna no Ko (A Girl on the Shore), as well as solanin and Goodnight Punpun, also available from VIZ Media.