Song of Achilles (Paperback)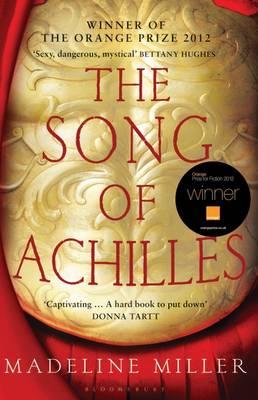 $18.00
Email or call for price.
Staff Reviews
---
Beautiful, amazing, incredibly moving, heartbreaking, emotional, so so so good. "Song of Achilles" is a book that I never wanted to end but also couldn't read fast enough. The complexities and depth of the characters and plot made for quite a compelling story between Achilles and Patroclus, but also as a story as a whole. The relationship between Achilles and Patroclus was wholesome and beautiful without being overdone, and the pacing was perfect. The whole book made my heart ached in the best way possible. This book will stay with you for days, if not weeks or months.
— Hannah Z.
March 2012 Indie Next List
---
"It's a daunting effort to recast an ancient tale, but classics scholar Miller proves that she is worth of the task with this finely wrought debut grafted from the historical root of the Trojan War. By focusing on Achilles' near-fatherly love for Patroclus, we see an intimate side of the great Achilles, long overshadowed by Homer's portrayal of his exploits in war and his 'great rage' against the Trojans. Miller's homage to The Iliad is sharp and strengthened by her knowledge and exquisite prose."
— Robert A. Geake, Brown University Bookstore, Providence, RI
Fall '12 Reading Group List
---
"It's a daunting effort to recast an ancient tale, but classics scholar Miller proves that she is worthy of the task with this finely wrought debut grafted from the historical root of the Trojan War. By focusing on Achilles' near-fatherly love for Patroclus, we see an intimate side of the great Achilles, long overshadowed by Homer's portrayal of his exploits in war and his 'great rage' against the Trojans. Miller's homage to The Iliad is sharp and strengthened by her knowledge and exquisite prose."
— Robert A. Geake, Brown University Bookstore, Providence, RI