Wonder Woman: Love and Murder SC (Paperback)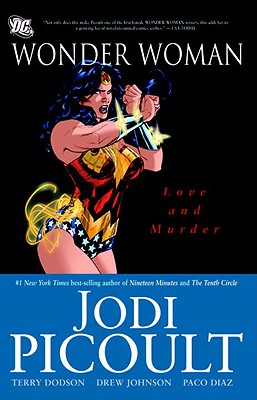 $12.99
Email or call for price.
Description
---
Best-selling author Jodi Picoult, the writer of best-selling novels The 10th Circle and Sister's Keeper, takes Wonder Woman on a collision course with her long-missing people, the Amazons.

The action begins when Wonder Woman is assigned the task of capturing Wonder Woman while in her disguise as Special Agent Diana Prince of the Department of Metahuman Affairs.How will she be able to accomplish the impossible task of capturing herself without revealing her secret identity? This is just the start of the Amazon Warrior's problems, as Diana must relearn how to exist as a human woman while a deadly foe begins closing a net on her that will lead to a catastrophic outcome!