India's Doctrine Puzzle: Limiting War in South Asia (Hardcover)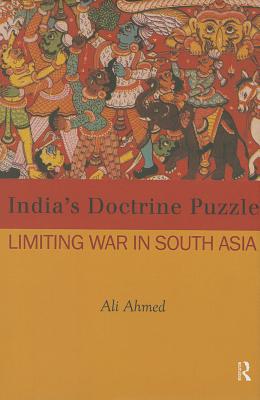 Description
---
The balance of power in South Asia is tenuous. Neighbouring states with nuclear arsenal pose a serious threat in times of conflict and the danger of escalation into a nuclear holocaust in South are ever-present.
This book locates the change in India's war doctrine at the turn of the century, following the Kargil War in 1999 between India and Pakistan. It examines how war policy was shaped by the threat posed by India's neighbours and the need for greater strategic assertion. It also reveals that this change was forced by the military's need to adapt itself to the nuclear age. Finally, it raises questions of whether the Limited War doctrine has made India more secure.
An astute analysis of not only India's military strategy but also of military doctrine in general, this book will be valuable to scholars and researchers of defence and strategic studies, international relations, peace and conflict studies, South Asia studies as well as government and military institutions.
About the Author
---
Ali Ahmed is Political Affairs Officer with the United Nations.