Revit Architecture 2013 and Beyond (Paperback)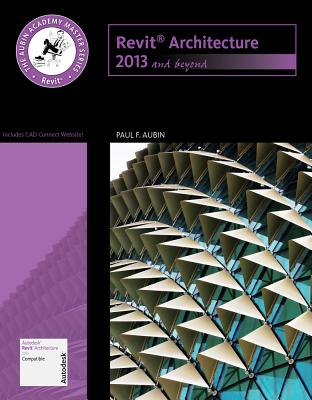 $59.95
Email or call for price.
Description
---
THE AUBIN ACADEMY MASTER SERIES: REVITr ARCHITECTURE 2013 AND BEYOND combines a straightforward, reader-friendly style with project-focused exercises that encourage learning by doing. You will gain practical, firsthand experience with the powerful, popular Revit Building Information Modeling (BIM) software, which leading architects and engineers are using to move beyond traditional Computer-Assisted Design (CAD) to manage complex projects, foster collaboration, and boost productivity. This completely revised edition covers new features in 2013 such as Stairs and Railings and Materials. The book's tutorial-based lessons cover topics of interest to beginners and seasoned users alike. Learn to set up projects in Revit, creating views and organizing project data for maximum efficiency. Create model elements like Walls, Doors, Roofs and Curtain Walls. Work concurrently on two projects: one residential and one commercial as you create a complete set of documents from initial modeling all the way to detailing and scheduling. Round out your essential Revit skillset with a look at team collaboration (Worksharing), Rendering and outputting data and documents. All required exercise files are available for free download to use with the book's lessons.