Maid for Summer - A Novel (Paperback)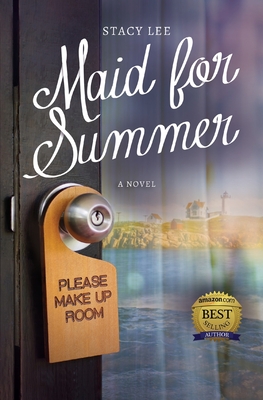 Find us on Bookshop.org to order!
Description
---
"When photographs of singer Summer Jennings canoodling with her manager land on the cover of a gossip magazine, she runs home to Maine and ends up working as a maid at her family's motel. A big movie is filming in town, and she gets to meet the leading man she's crushed on since her youth. The director's PA also catches her eye, and that's just the beginning of her world turning topsy-turvy. Is Summer supposed to look back or ahead? Well-drawn characters, a fun plot, and the beach locale will make readers sorry to see this series come to an end." Angela M., Copy Editor, Red Adept Editing
Does letting go mean giving up?
As a recent college graduate, Summer Jennings had ambitious career goals. After graduating at the top of her class, she was one step closer to becoming an elementary school music teacher. That was, until her best friend and college roommate Tessa Walker submitted a recording to a nationwide singing competition out of Hollywood, California on Summer's behalf. Against her parent's wishes, Summer fled to LA to pursue her even bigger dream of becoming a famous singer and songwriter.
Now...in her early thirties, Summer has learned the hard way that life isn't always fair. After getting her heart broken by the love of her life, and blasted in the media, Summer retreats back to her home town of York Maine where she returns to work for her family business- a Motel on Long Sands Beach in the housekeeping department.
Convinced that things are steamrolling in the wrong direction, Summer begins to downward spiral, believing that nothing can heal a broken heart. That is, until word gets out that famous local writer Sean Anderson has locked in a movie deal for his award winning novels, Stories of the Nubble Light, and Summer's longtime celebrity crush Lawson Remington has landed a leading role.
What begins as an attempt at an innocent starstruck meet and greet turns into an adventure beyond her wildest dreams, as Summer realizes that sometimes letting go of one dream can mean embracing what she is truly meant for-and more.