Canning and Preserving Food for Beginners: Essential Cookbook on How to Can and Preserve Everything in Jars with Homemade Recipes for Pressure Canning (Paperback)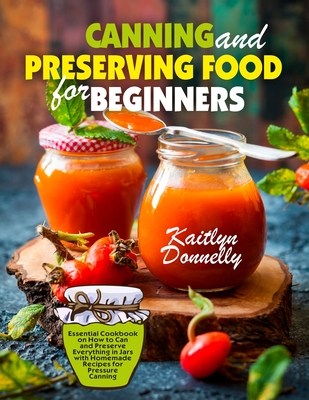 $22.94
Not currently in store. Available to ship from distributor's warehouse.
Description
---
Berries, tomatoes, zucchini, cucumbers, peaches, apples, carrots everywhere It is time to get canning when blessed with too much of a worthy, ripe, juicy thing. Here is how to can like a pro.
Home Food Preservation and Canning are gaining in popularity, and there is no better way to keep summer flavors throughout the year. Learn how to get started with canning and preserving.
For me, preserving means preserving summer. Each canned jar with treats is like a time capsule. When I open it, in a few months (and maybe only a few weeks), I feel the taste of terroir and the aroma of long-faded sunshine in this.
We are going to the problem of preparing and careful handling the jars so that we end up with something delicious. This is really another way of cooking to bring out the taste of the products. I want to create something new, whether it is Fresh-Tasting Ketchup or Pickled Brussel Sprouts. To me, the art of pickling is as much a creation as it is preservation.
If you love eating in season, meals can get certainly boring in late winter. Wouldn't it be nice to climb into your pantry and pull out a jar of summer-perfect Apricot Jam and Strawberry Jam on a cloudy day? This is possible with canning
Dig in this Canning and Preserving Beginner's Guide and find out:
All the tips you need to grasp about canning and preserving delightful sweet and pickled treats
Step by Step Guide on Home Food Preservation and Canning in Jars with Over 50 foolproof Recipes for Quick Seasonal Canning
Learn to preserve fresh vegetables and fruit in homemade jams, jellies, pickles, chutneys, and more
Calories and macros ―Every recipe lists serving quantity, prep time, cook time, easy to follow ingredients, preparation instructions, images and nutritional information to keep you on track