Out Where the West Begins: Profiles, Visions, and Strategies of Early Western Business Leaders (Hardcover)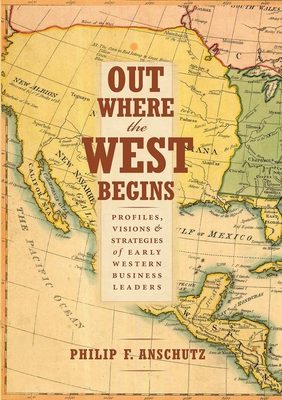 Find us on Bookshop.org to order!
Description
---
Between 1800 and 1920, an extraordinary cast of bold innovators and entrepreneurs--individuals such as Cyrus McCormick, Brigham Young, Henry Wells and James Fargo, Fred Harvey, Levi Strauss, Adolph Coors, J. P. Morgan, and Buffalo Bill Cody--helped lay the groundwork for what we now call the American West. They were people of imagination and courage, adept at maneuvering the rapids of change, alert to opportunity, persistent in their missions. They had big ideas they were not afraid to test. They stitched the country together with the first transcontinental railroad, invented the Model A and built the roads it traveled on, raised cities and supplied them with water and electricity, established banks for immigrant populations, entertained the world with film and showmanship, and created a new form of western hospitality for early travelers. Not all were ideal role models. Most, however, once they had made their fortunes, shared them in the form of cultural institutions, charities, libraries, parks, and other amenities that continue to enrich lives in the West today. Out Where the West Begins profiles some fifty of these individuals, tracing the arcs of their lives, exploring their backgrounds and motivations, identifying their contributions, and analyzing the strategies they developed to succeed in their chosen fields.