The Definitions Book: How to Spot Good Ones, and How to Write Even Better Ones! (Paperback)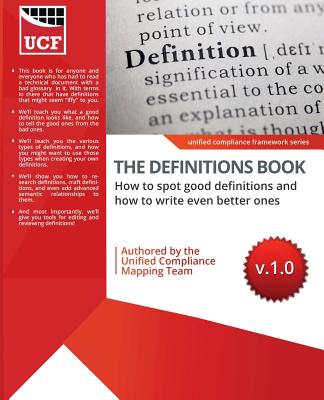 $9.95
Email or call for price.
Description
---
This book is for anyone and everyone who has had to read a technical document with a bad glossary in it. With terms in there that have definitions that might seem "iffy" to you.
We'll teach you what a good definition looks like, and how to tell the good ones from the bad ones.
We'll teach you the various types of definitions, and how you might want to use those types when creating your own definitions.
We'll show you how to research definitions, craft definitions, and even add advanced semantic relationships to them.
And most importantly, we'll give you tools for editing and reviewing definitions