The New Uprooted: Single Mothers in Urban Life (Paperback)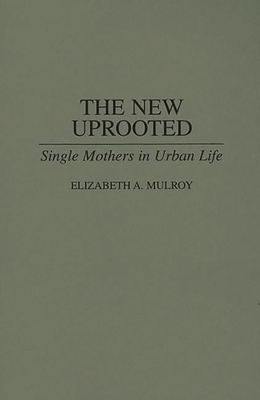 Email orders@tridentbookscafe.com or call for price
Description
---
The New Uprooted explores the relationship between the single mother and her social and physical environments. Mulroy examines how demographically diverse single mothers (in terms of race, class, marital status, urban or suburban location, educational level, and employment status) experience dual roles as sole family breadwinner and sole resident parent in the 1990s environment of scarce resources. Families headed by single mothers have become a unit of social concern not only because they represent a changing family form, but because their economic marginality threatens a downward spiral toward the instability of urban poverty. The mothers' key issues are the high cost of housing their families in relation to low wages, irregular or nonpayment of child support, public welfare benefit levels, and the effects of domestic violence.
The book is based on multi-method research that includes analyses of the most recent census data relative to the changing composition of families and households, economic trends, and employment; analysis of recent empirical studies on increased neighborhood poverty and urban restructuring; and field research on the coping strategies of 73 single mothers. It will be of interest to public policymakers, scholars, and students of the contemporary American family, housing, and welfare issues.
About the Author
---
ELIZABETH A. MULROY is Associate Professor at the School of Social Work, University of Hawaii at Manoa, where she teaches social policy analysis and communities and organizations. Among her earlier publications is Women As Single Parents (Auburn House, 1988).