Cooking Through the Seasons: An Everyday Guide to Enjoying the Freshest Food (Hardcover)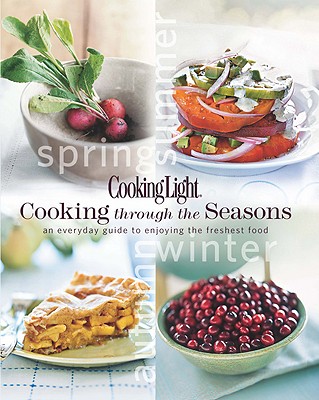 Email orders@tridentbookscafe.com or call for price
Description
---
Long before "organic," "local," and "eating in season" became buzz words, Cooking Light was heralding the benefits of cooking in season for all the practical reasons: Food just tastes better and is better for you when it's prepared in its peak season.
Cook your way through the year, and enjoy the nest ingredients each season has to offer with Cooking Light Cooking Through the Seasons.
As your authority on seasonal cooking, this complete cookbook highlights each season and shows you how to incorporate the freshest produce available into your home-cooked meals. You'll find helpful tips on how to handle and prepare choice ingredients, plus excellent suggestions for avor companions. With over 250 recipes to choose from, you'll never be far from a delicious season-inspired meal.
All the recipes that fill the pages of this book have been tested and approved by the Cooking Light Test Kitchens staff to ensure that they're not only healthy and easy to prepare, but that they also have the all-important "yum factor.
About the Author
---
Cooking Light, America's leading epicurean magazine and authority on healthy cooking, is dedicated to helping its more than 12 million readers eat smart, be fit, and live well.