The American Atom: A Documentary History of Nuclear Policies from the Discovery of Fission to the Present, 1939-1984 (And Theoretical Computer Science; 2) (Paperback)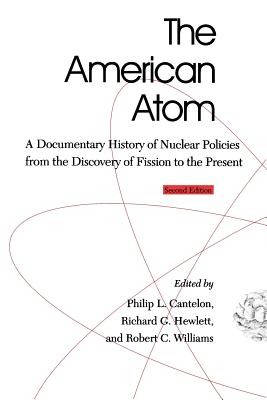 $40.95

Not currently in store. Available to ship from distributor's warehouse.
Description
---
Ever since the late 1930s, scientists have been sharply divided on the question of atomic energy. It is hardly surprising, then, that the American public is so apprehensive about its use. Hack M. Holl, former chief historian a the U.S. Department of Energy, characterizes the furor over nuclear energy as one of the great debates in American history.
In this second edition of
The American Atom
, the editors have updated the collection of primary documents that tell the story of atomic energy in the United States from the discover of fission through the development of nuclear weapons, international proliferation, and attempts at control. Anyone interested in the evolution of the issues will want to examine the book's major sections on the Manhattan Project, the Oppenheimer Case, the hydrogen bomb, nuclear testing and the test ban, proliferation, arms control, and the strategy of deterrence.
About the Author
---
Philip L. Cantelon is President of History Associates, Inc. Richard G. Hewlett is Senior Vice President of History Associates, Inc., and former chief historian of the Atomic Energy Commission. Robert C. Williams is Professor of History, Dean of the Faculty, and Vice President for Academic Affairs at Davidson College.