Make Lemonade (Audio Cassette)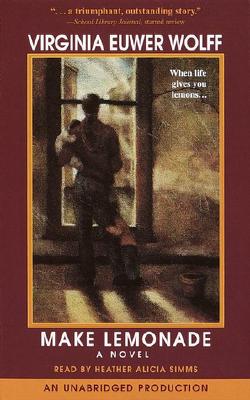 Description
---
Read by Heather Alicia Simms
Approx. 3 hrs. 30 mins.
3 cassettes

LaVaughn needed a part-time job, something she could do after school to help earn money for college. Jolly needed a babysitter, someone she could trust with two kids while she worked the evening shift.
It didn't matter that LaVaughn was fourteen--only three years younger than Jolly. It didn't matter that Jolly didn't have a husband--or a mom and dad--because LaVaughn gives Jolly and her two babies more love and understanding than should be possible for a fourteen-year-old, because if she doesn't no one else will.

Heather Alicia Simms received an MFA from Columbia University in acting. She has made appearances in various television series, such as Third Watch, Homicide: Life on the Street, Law & Order and As the World Turns. She also narrated When Kambia Elaine Flew in from Neptune and Shayla's Double Brown Baby Blues available from Listening Library.