A Lexicon of the Homeric Dialect: Expanded Edition (Paperback)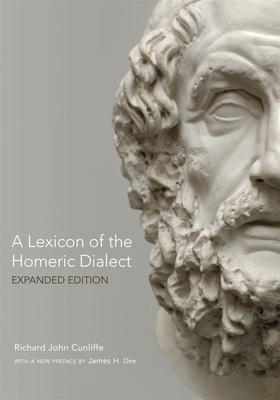 Find us on Bookshop.org to order!
Description
---
For nearly a century, Richard John Cunliffe's Lexicon of the Homeric Dialect has served as an invaluable resource for students and scholars of Homer's Iliad and Odyssey. As both an English-Homeric dictionary and a concordance, the Lexicon lists and defines in English all instances of Greek words that appear in the two epics. Now, with the inclusion of Cunliffe's "Homeric Proper and Place Names"--a forty-two-page supplement to the Lexicon--this expanded edition will be even more useful to readers of Homer.
In his original preface to the supplement, Cunliffe explained that proper and place names had to be excluded from the Lexicon "chiefly on the ground of expense." Although the Lexicon has enjoyed perennial popularity, scholars have long lamented the absence of "capitalized" name-forms in the Lexicon. By consolidating the two works into one handy single-volume format, this expanded edition fills the only gap in Cunliffe's indispensable reference.
In his preface to the expanded edition, James H. Dee explains the benefits of uniting the two dictionaries. In addition, Dee provides a brief list of errata and a helpful key to Cunliffe's system of referencing the poems according to Greek letter.