Online Markets for Writers: How to Make Money by Selling Your Writing On the Internet (Paperback)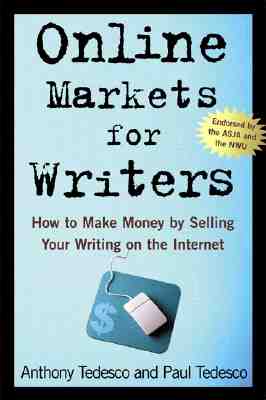 $15.00
Email or call for price.
Description
---
The first-ever resource guide showing all writers- traditional and online-how to sell their work to and get top prices from online markets. Online Markets for Writers is an all-encompassing database of submission guidelines and pay-rate and policy information for over 200 paying online magazines, electronic newsletters, and custom corporate online publications, plus advice from confidential writer surveys about specific markets. Designed for everyone, from the experienced journalist to the novice writer, it features exclusive interviews with the top editors of the major online markets as well as tips from the top online writers on how best to contact the editors, how to negotiate contracts, and how to get the highest rates-often up to two dollars per word. Readers will find: --authoritative advice on writing and selling freelance material online--tips on adapting your writing to the Web--how to write e-queries and negotiate electronic rights and rates --sample contracts--www.marketsforwriters.com, offering free updates to the book With support and contributions from the American Society of Journalists and Authors and the National Writers Union, this book is an essential resource if you want to make money by selling your writing on the Internet.

About the Author
---
Anthony Tedesco and Paul Tedesco are established print and online journalists. They also founded and edit Crisp online magazine and were named two of the Top 91 Web Innovators in the World by Virtual City magazine. They live in New York City.