Cultures@siliconvalley (Paperback)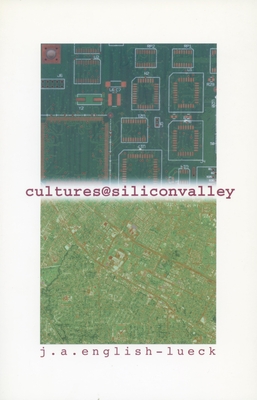 Email orders@tridentbookscafe.com or call for price
Description
---
After Santa Clara county in California was labeled "Silicon Valley" in the 1970s, it attained a mythical quality in the public imagination. Although much of the myth is surely hyperbole, the region has experienced and continues to experience forces that will shape the future elsewhere in the United States and around the world. The paramount producer of the information revolution, Silicon Valley has become the icon for a lifestyle saturated with digital devices.
Whereas most books on the region focus on its entrepreneurial reputation, this book is an anthropological expedition into the everyday lives of people living in and connected to Silicon Valley--software engineers around the water cooler, a mothers' group at lunch, nannies in the park, rush-hour commuters--to get at the emerging texture of life. A specialized high-tech economy has drawn people from many countries, and the things that make Silicon Valley culture distinctive--technological saturation and cultural complexity--also define an emerging global culture, and in that context it operates as a natural experimental laboratory.
Based on ten years of anthropological research, the book is an ethnographic exploration of the impact of these momentous changes on a single region. Within schools, workplaces, and homes identities emerge, erode, transform, and are recreated to coalesce into a larger community of communities, producing many different choices for its inhabitants. These choices determine how technology is used, work is done, and families are made. People juggle these choices, often informed by the same pragmatic, instrumental reasoning that characterizes high-tech workplaces. Saturated by information technology and struggling to manifest civic life from deeply diverse identity communities, the inhabitants of Silicon Valley illustrate in microcosm the social and cultural identities of the future.
About the Author
---
J. A. English-Lueck is Professor and Chair, Department of Anthropology, San Jose State University. She is the author of Chinese Intellectuals on the World Frontier: Blazing the Black Path and Health in the New Age: A Study in California Holistic Practice.
Praise For…
---
"English-Lueck's fascinating new book, Cultures@Silicon Valley, casts a laserlike anthropological eye on the mores and mannerisms of her homies. . . . English-Lueck and colleagues left the groves of academe and spent years—real quality time—observing "ordinary" people doing mundane things. . . . English-Lueck writes about moms at youth soccer games keeping one eye on the laptop and one on the field, dads who bond at the park by sharing their work histories, families that make a place at the dinner table for the PC, janitors who take high-tech courses to keep up with the custodial equipment innovations."—San Francisco Chronicle

"While we read about its excesses and shortcomings in newspapers every day, rarely are the factors that distinguish Silicon Valley from the rest of America put in a broader context. In Cultures@SiliconValley, anthropologist J.A. English-Lueck explores the unique set of assumptions taken for granted by engineers and entrepreneurs alike, suggesting how apparent success in the Valley gave way to tangible failure."—The Examiner

"The investigation English-Lueck is conducting delves deeper than the surface to-and-fro of the boom-bust business cycle. Venture capitalists, CEOs and IPOs get the headlines, but Enligh-Lueck is looking at how people actually live, how the cultural interplay of Chinese and Indian and Mexican and Anglo-American resolves itself in the high-pressure, high-stakes cauldron of the Valley, how the 24/7 nature of work in the high-tech world warps families and schools and friendships."—Salon.com

"Good ethnographies are hard to find. This is not only a good one, but an excellent and timely one."—CHOICE

"Even though this book is written from an academic study, English-Lueck lays off the anthropological jargon enough to present the information in a way readable to the rest of us. For my two cents, it's definitely worth a read. . . . If you have any curiosity about what it means to live in Silicon Valley at the turn of the millenium, this book is for you."—Ellen Young, San Jose's Free Downtown Community Magazine