Textual Bodies: Changing Boundaries of Literary Representation (Suny Series) (Paperback)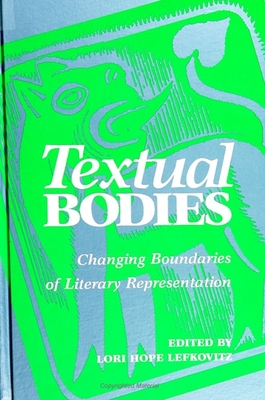 $49.75
Email or call for price.
Description
---
In lively and accessible essays of literary criticism, this book approaches literature from classical times through the present with an emphasis on the place and treatment of the human body in the Western textual tradition. The work serves the double purpose of providing new, original, and provocative readings of familiar texts by applying the latest innovations in theory to specific works. Topics range from Sappho's fragments through cross-dressing in medieval romance to mutilation in Kathy Acker's Great Expectations. Together the essays illustrate changing definitions of bodily limits, integrity, transgression, sexuality, and violation in the history of the Western canon.
About the Author
---
Lori Hope Lefkovitz is on the faculty of Kenyon College in Gambier, Ohio, and the Reconstructionist Rabbinical College in Philadelphia, Pennsylvania.