Computers, Visualization, and History: How New Technology Will Transform Our Understanding of the Past (Paperback)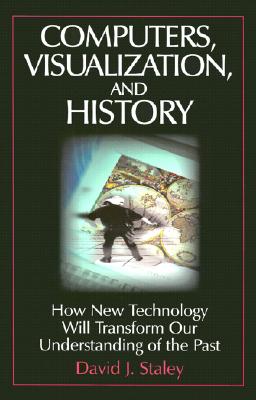 $49.75
Email or call for price.
Description
---
For hundreds of years historians have used prose and narrative to convey history. This is about to change, thanks to new technology, digital scholarship, and computerized "visualization." Text itself has inherent limitations: The very use of words - their meaning and the connections among them - shapes and restricts how historians think and communicate ideas. The rise of the computer is radically altering how human beings receive and process information. Digital environments and virtual reality are adding a third dimension to communication and creating a new visual language. This visionary and thoroughly accessible book examines this entire revolutionary phenomenon and how historians will utilize the new medium of computers and the new language of visualization to transform our understanding of history. Drawing on familiar graphic models - maps, flow charts, museum displays, and films - the author shows how images can often convey ideas and information more efficiently and accurately than words. With emerging digital technology, these images will become more sophisticated, manipulable, and multidimensional, and provide historians with new tools and environments to construct historical narratives. Just as the transition from prehistoric cave paintings to the spread of literacy changed how people think and process information, so has - and will - the computer. Moving beyond the traditional book based on linear narrative, digital scholarship based on visualization and hypertext will offer multiple perspectives, dimensions, and experiences that will transform how historians work and how people imagine and learn about history.