The Road to Iraq: The Making of a Neoconservative War (Paperback)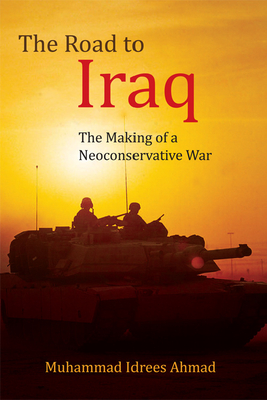 $29.94
Not currently in store. Available to ship from distributor's warehouse.
Description
---
The Iraq war - its causes, agency and execution - has been shrouded in an ideological mist. Now, Muhammad Idrees Ahmad dispels the myths surrounding the war, taking a sociological approach to establish the war's causes, identify its agents and describe how it was sold. Ahmad presents a social history of the war's leading agents - the neoconservatives - and shows how this ideologically coherent group of determined political agents used the contingency of 9/11 to overwhelm a sceptical foreign policy establishment, military brass and intelligence apparatus, propelling the US into a war that a significant portion of the public opposed. The book includes an historical exploration of American militarism and of the increased post-WWII US role in the Middle East, as well as a reconsideration of the debates that John Mearsheimer and Stephen Walt sparked after the publication of 'The Israel lobby and US Foreign Policy'.
About the Author
---
Muhammad Idrees Ahmad is a Lecturer in Digital Journalism at the University of Stirling. He has a doctorate in Sociology and his articles and essays have appeared in The Atlantic, The New Republic, Al Jazeera, The Nation, Le Monde Diplomatique, Guernica, Adbusters, IPS News, Political Insight and the London Review of Books blog. He has also appeared as a political analyst on the BBC, Al Jazeera, RAI TV, and various international radio channels. He edits Pulsemedia.org.