Darkwater: The Givens Collection (Paperback)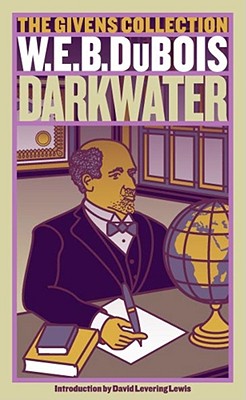 $16.95
Not currently in store. Available to ship from distributor's warehouse.
Description
---
W.E.B. Du Bois, one of the most celebrated intellectuals of the twentieth century, published Darkwater -- a powerful collection of essays, verse and fiction -- in 1920, two decades after his most famous book, The Souls of Black Folk. Throughout his long life and extraordinary career as a scholar, activist, writer and educator, Du Bois's body of work illumined America's understanding of the "problem of the color line." While much of his early texts were sociological investigations of the Black community, the author increasingly incorporated autobiographical, poetic and spiritual elements into his works. The results are some of the most electrifying commentaries ever written on race and class in America.
After decades of obscurity, this literary jewel is presented with a new introduction written by David Levering Lewis, author of W.E.B. Du Bois: Biography of a Race, 1868-1919 and W.E.B. Du Bois: The Fight for Equality and the American Century, 1919-1963; Lewis is the foremost scholar of the work of Du Bois.
"If The Souls of Black Folk achieved its singular impact through W.E.B. Du Bois's masterly interweaving of the personal and the universal in such a way that each appropriated something of the illustrative and symbolic value of the other, much of Darkwater: Voices from Within the Veil was a cri de coeur in which the author's anger at the absurdities of racial prejudice crackled through the text like electric jolts that scorched, illumined, or stunned."
-- David Levering Lewis, from the Introduction
About the Author
---
William Edward Burghardt "W. E. B." Du Bois was an American sociologist, historian, civil rights activist, Pan-Africanist, author, and editor. Born in Great Barrington, Massachusetts, Du Bois grew up in a relatively tolerant and integrated community.