Dune (Lib)(CD) (Compact Disc)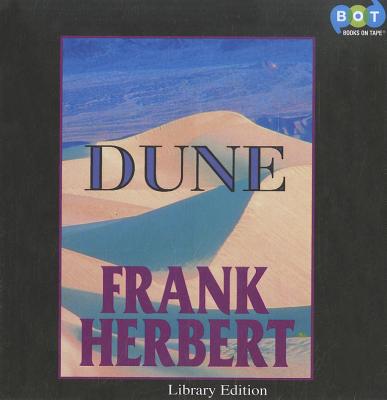 Email orders@tridentbookscafe.com or call for price
Special Order - Subject to Availability
Staff Reviews
---
This interstellar epic follows the young Paul Atreides and his Bene Gesserit mother as they move to a new planet and enter a world of turmoil, the full extent of which they can only begin to grasp. Don't let the size of the book scare you: this is a face-paced adventure that quickly evolves from violent political sabotage into warfare between the religiously-fanatic Fremen and the power-hungry, spice-crazed Harkonnens. Covering everything from spirituality to tribalism, this book will certainly keep you on your toes!
— Mckenna G., bookseller
Description
---
One of the preeminent books in science fiction, this classic has endured in the imaginations of readers for over thirty years. It tells the tale of the desert planet Arrakis, which produces the "spice" needed for interstellar navigators to ply their way. The Galactic Emperor has transferred custody of the planet to the House of Atreides from the House of Harkonnen. However, the evil House of Harkonnen has other plans, and casts the young Duke Paul Atreides out into the desert to die. There, Paul comes into contact with the Fremen, the indigenous inhabitants of the planet, who can help him regain his position. But Paul may be more than a Duke; he may be the end-point of a genetic breeding program designed to create a messiah.