Women and the Men (Paperback)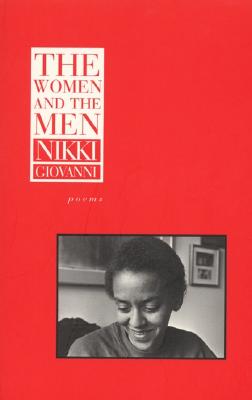 $9.00
Email or call for price.
Description
---
From Harlem rooftops to the drumbeats of the Congo, the poems in The Women and the Men display in full measure the gifts that have made Nikki Giovanni one of the most important, appealing, and broad-reaching American poets: her warmth, her conciseness, her passion, and her wit. First appearing between 1970 and 1975, the poems in this gemlike volume reflect the drastic change that took place--in both the consciousness of the nation and in the sould of the poet. From "Ego Tripping" to "Poem for Flora" and "Africa," The Women and the Men is replete with the greatest hits of Nikki Giovanni's incredible oeuvre. With reverence to the ordinary and in search of the extraordinary, Nikki Giovanni, above all, displays here her caring for the people, things, and places she has observed and touched and captured.
As a witness to three generations, Nikki Giovanni has perceptively and poetically recorded her observations of both the outside world and the gentle yet enigmatic territory of the self. When her poems first emerged from the Black Rights Movement in the late 1960's, she immediately became a celebrated and controversial poet of the era. Written in one of the most commanding voices to grace America's political and poetic lanscape at the end of the twentieth century, Nikki Giovanni's poems embody the fearless passion and spirited wit for which she is beloved and revered.
About the Author
---
Nikki Giovanni, poet, activist, mother, and professor, is a seven-time NAACP Image Award winner and the first recipient of the Rosa Parks Woman of Courage Award, and holds the Langston Hughes Medal for Outstanding Poetry, among many other honors. The author of twenty-eight books and a Grammy nominee for The Nikki Giovanni Poetry Collection, she is the University Distinguished Professor of English at Virginia Tech in Blacksburg, Virginia.