Priestess Your Plate: Seasonal Food and Goddess Initiations (Paperback)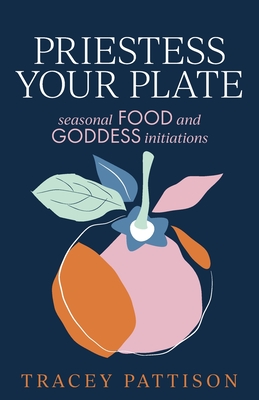 $26.99

Not currently in store. Available to ship from distributor's warehouse.
(This book cannot be returned.)
Description
---
Deliciously empower and nourish yourself with sacred and seasonal food.
Priestess Your Plate is a nourishing read about food sacredness and wisdom and a journey back to your inner seasonal Goddess and Mother Earth.
This book is a true offering to live a life which is deliciously empowered by the seasonal food you choose to nourish yourself with. And from such a wholehearted way of life, you can lead in the world all that your heart desires.
Within these pages you will find your heart's compass towards how you can Priestess Your Plate through food sovereignty, sacredness and the gained intuition of your inner cycles of self within the seasons of the greatest Goddess of all, Mother Earth.
If you're questioning all that you once knew about food or are completely confused by all the mixed messages, diet culture and what healthy really is, then Priestess Your Plate is an intuitive eating guide for you. Consider it an inviting guide to heed Mother Earth's call to use food, cooking and eating as a spiritual and self-loving practice via a simpler way that steps away from the ingrained food patriarchy.
Understand your intuitive self through the sacred practice of food-selecting, cooking and eating in alignment with your cycles and Mother Earth's seasons for sovereign nourishment in heart, mind, body and spirit.
The patriarchal plate has ended. Welcome to no more ingredient or lifestyle demonising through these sacred pages of Priestess Your Plate and reclaim yourself through food sacredness.