The Love Codes: Five Steps to an Authentic and Evolutionary Relationship (Paperback)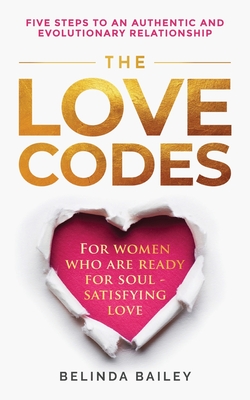 $9.95

Not currently in store. Available to ship from distributor's warehouse.
(This book cannot be returned.)
Description
---
Are you ready to unlock the Love Codes?
It is time to dismantle outworn paradigms of relationships so they can finally be what they are intended to be: a sanctuary of love and harmony, where we are safe to be all of who we are, and more.
The Love Codes is a ground-breaking book awakening us to our true nature in love and relationship; and a map for how we can get there in five steps. By stepping into the realm where love actually is easy; we discover that finding and maintaining love was never meant to be 'so hard.'
By building trust while remaining centered in who we are as a powerful woman, we learn how to enter the paradigm of The Love Codes with unwavering faith in our innate wisdom. Herein true union lies and the health of our future relating.
In this book you will discover:
- What men want from women (that they don't realize they want)
- A woman and man's soul purpose in a relationship
- The difference between men and women's relationship psychology and how to bridge the gap
- How to inspire a man to step into his authentic masculine self and willingly provide for you
- The gift of vulnerability and how to be safe within it
- How to trust men despite past hurts
- How to sustain an evolutionary, soul-satisfying relationship
About the author
Belinda Bailey has studied and worked in the field of human potential and transformation for more than 25 years. With a professional background in Transpersonal Psychology and Neurolinguistics and a growing education in Quantum Psychology, Neuroscience and epigenetics, she has been delivering astounding results from her Love Codes program for hundreds of women around the world over the last 20 years. Her dedication and passion for healthy relationships has paved the way for a true revolution in love that is changing the way we do our intimate relationships.
Praise for The Love Codes
"Belinda you are an inspiration, and I can't thank you enough. I was a thirty one-year-old divorced woman, not knowing where I was or where I was meant be going. Three months later, my life changed. I met my amazing partner. We just bought a house and are ENGAGED " Vanessa Loprete