The Man Who Walked the Dog: The D.J. Superior/DMX-Story (Paperback)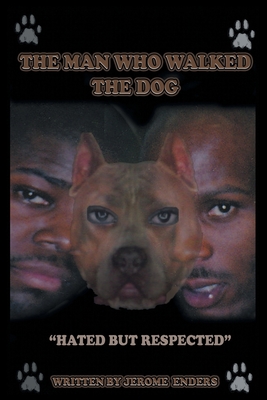 $31.98
Not currently in store. Available to ship from distributor's warehouse.
(This book cannot be returned.)
Description
---
This book will feed the appetite of people around the world interested in the origins and some of the elements utilized by one of the greatest rappers to exist.
The backdrop of the story takes place in the streets of Yonkers, NY and chronicles the trials and tribulations of two friends who became close through their love of music as they survived the social ills of the hood. Learn what was taking place in that apartment in Mulford Gardens. More importantly, how was the foundation created for the two albums that dropped shortly after? This book also depicts how one man's' drive helped him survive police corruption that led to him being sent to a juvenile facility and abandonment issues, all while still managing to be a positive force in helping the youth in his community. In dealing with all of these situations, DJ Superior still manages to give the world one of the greatest hip- hop stars ever
This is a story that needs to be told in order to understand the complex dynamic surrounding DMX's rise and fall in the world of hip-hop. This hip-hop timepiece will also appeal to hip-hop historians and music lovers worldwide because of its gritty reality.