The Messiah Myth: The Near Eastern Roots of Jesus and David (Hardcover)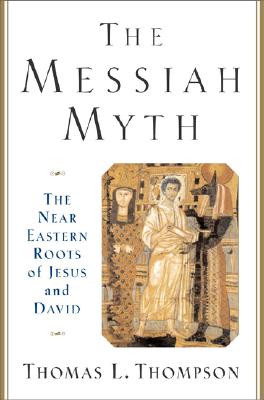 Email orders@tridentbookscafe.com or call for price
Special Order - Subject to Availability
Description
---
From a prominent scholar, a provocative argument that the Biblical characters of Jesus and David should be viewed not as historical figures, but as embodiments of Babylonian, Egyptian, and Near Eastern traditions.
Since the eighteenth century, scholars and historians studying the texts of the Bible have attempted to distill historical facts and biography from the mythology and miracles described there. That trend continues into the present day, as scholars such as those of the "Jesus Seminar" dissect the Gospels and other early Christian writings to separate the "Jesus of history" from the "Christ of faith." But with The Messiah Myth, noted Biblical scholar Thomas L. Thompson argues that the quest for the historical Jesus is beside the point, since the Jesus of the Gospels never existed. Like King David before him, says Thompson, the Jesus of the Bible is an amalgamation of themes from Near Eastern mythology and traditions of kingship and divinity. The theme of a messiah-a divinely appointed king who restores the world to perfection-is typical of Egyptian and Babylonian royal ideology dating back to the Bronze Age. In Thompson's view, the contemporary audience for whom the Old and New Testament were written would naturally have interpreted David and Jesus not as historical figures, but as metaphors embodying long-established messianic traditions. Challenging widely held assumptions about the sources of the Bible and the quest for the historical Jesus, The Messiah Myth is sure to spark interest and heated debate.
About the Author
---
Thomas L. Thompson is one of the leading biblical archaeologists in the world. He was awarded a National Endowment fellowship, has taught at Lawrence and Marquette Universities in Wisconsin, and currently teaches at the University of Copenhagen, which has one of the most prestigious Biblical Studies programs in the world. His book, The Early History of the Israelite People, a famously controversial book at the time, is now a standard text in the field. He lives in Denmark.