Short & Shivery (Paperback)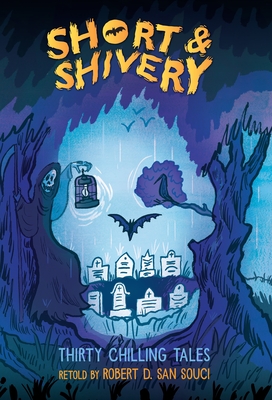 $6.99
Available to Ship from Distributor's Warehouse
Description
---
A collection of ghost stories, spooky shorts, and frightening folktales from all over the world, perfect for scary sleepovers, staying up all night, or reading alone under the covers—if you dare!
 
"No one travels these roads after dark. Those who are found the next day, if they are still alive, will have gone mad."
 
Chills and thrills to make your flesh crawl with fear! Turn the lights down low and grab your favorite reading chair. But first, you'd better check behind you. . . .
 
Ghosts, monsters, murders, and madmen! These thirty stories have been collected for your reading displeasure from all over the globe, and represent the world's best scary stories and frightening folktales, featuring famous authors such as Washington Irving and the Brothers Grimm. Welcome to a chilling world of hair-raising tales!
About the Author
---
Robert D. San Souci is the award-winning author of many popular books for young readers, and resided in San Francisco, California. His works included the Short & Shivery books, and the quartet of picture books about Arthurian legends, Young Merlin, Young Guinevere, Young Lancelot, and Young Arthur.
Praise For…
---
"There are some delicious shivers here, with plenty of fodder for an active imagination." — School Library Journal

"Demons, vampires, skeletons, goblins, werewolves, witches, wizards, and ghosts aplenty inhabit these tales from various parts of the world." — Booklist