Cases in Public Relations Management: The Rise of Social Media and Activism (Paperback)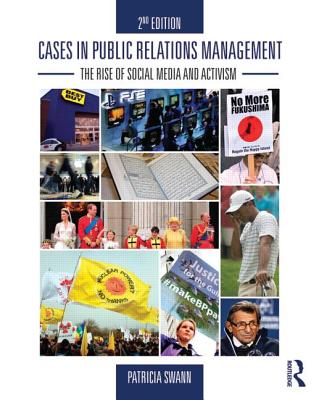 Email orders@tridentbookscafe.com or call for price
Description
---
Developed for advanced students in public relations, Cases in Public Relations Management uses recent cases in public relations that had outcomes varying from expected to unsuccessful. The text challenges students to think analytically, strategically, and practically. Each case is based on real events, and is designed to encourage discussion, debate, and exploration of the options available to today's strategic public relations manager.
Key features of this text include coverage of the latest controversies in current events, discussion of the ethical issues that have made headlines in recent years, and strategies used by public relations practitioners. Each case has extensive supplemental materials taken directly from the case for students' further investigation and discussion. The case study approach encourages readers to assess what they know about communication theory, the public relations process, and management practices, and prepares them for their future careers as PR practitioners.
New to the second edition are:
27 new case studies, including coverage of social media and social responsibility elements New chapters on corporate social responsibility (CSR) and activism End-of-chapter exercises Embedded hyperlinks in eBook Fully enhanced companion website that includes:
Instructor resources: PowerPoint presentations, Case Supplements, Instructor Guides
Student resources: Quizzes, Glossary, Case Supplements
About the Author
---
Patricia Swann, former dean of the School of Business and Justice Studies, is an associate professor of public relations and journalism at Utica College. She is the assistant director of the Raymond Simon Institute for Public Relations and Journalism and the past head for the Public Relations Division of the Association for Education in Journalism and Mass Communication. She has 20 years of experience in the public relations and journalism industries and has garnered numerous awards for her work.