Cybergrrl! a Woman's Guide to the World Wide Web (Paperback)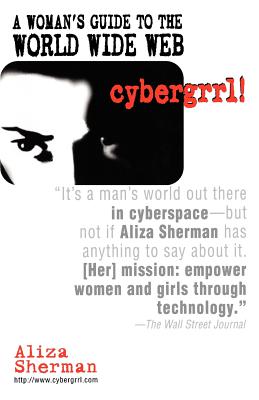 $19.00
Email or call for price.
Description
---
You're here! That means you've at least started to discover life online. But if you still are in the dark about a lot of what's going on here . . . or you know someone who still thinks the Internet and the World Wide Web are too hard, too expensive, and too dangerous then Aliza Sherman (aka Cybergrrl) can help. In language free of technical jargon, she answers your most perplexing questions. From simple concepts to complicated functions, this unique book tells you exactly how to go online without hassle or confusion. Inside you'll discover:

...The difference between the Web and the Internet
...Easy ways to get online that dont cost a fortune
...Real stories of how the Internet has changed women's lives
...Great career and business opportunities available on the Net
...Valuable resources online about health, family, and home
...The proper way to chat online and what posting means
...The truth about online stalking, harassment, and pornography
...And much more!

Open up your mind to the possibilities that going online can bring to you at your job, your home, and in your everyday life. Let the Cybergrrl show you how easy it is to get online and how to get the most out of being there!
About the Author
---
Aliza Sherman was selected by Newsweek as one of the "50 People Who Matter Most on the Internet."