Rethinking Media Change: The Aesthetics of Transition (Hardcover)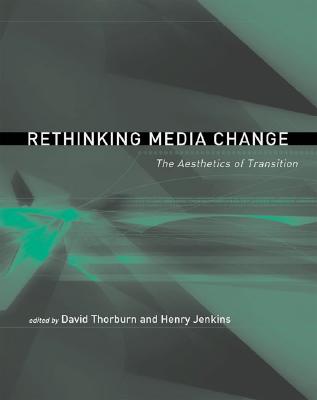 $75.50
Email or call for price.
Description
---
The essays in Rethinking Media Change center on a variety of media forms at moments of disruption and cultural transformation. The editors' introduction sketches an aesthetics of media transition -- patterns of development and social dispersion that operate across eras, media forms, and cultures. The book includes case studies of such earlier media as the book, the phonograph, early cinema, and television. It also examines contemporary digital forms, exploring their promise and strangeness. A final section probes aspects of visual culture in such environments as the evolving museum, movie spectaculars, and "the virtual window."The contributors reject apocalyptic scenarios of media revolution, demonstrating instead that media transition is always a mix of tradition and innovation, an accretive process in which emerging and established systems interact, shift, and collude with one another.